Tarabangan PH
Care. Connect. Support.
Tarabangan Philippines is a grassroots support system
We serves as a Virtual Bridge between PPE Materials Suppliers, Cargo/Shipping Services, Mental Health Professionals, Donors, and Volunteers who wants to offer supplies and services for fronliners and healthcare workers who are on the front lines to combat against Corona Virus Pandemic.
It is also a convenient platform for people who want to give or receive help such as Food, Medicines, Supplies, baby's needs,Cash donations, Free Mental Health Tele-couseling etc.
"Tarabangan" is a Bikol Term for Bayanihan.
Tarabangan PH is a volunteer effort and we do not profit from this service or charge for the use of this platform. We are connecting groups or individuals virtually so they can interact faster and efficient. We understand how hard it is for the frontliners to provide all Proper PPEs for themselves while Providers find it hard as well to look for materials being used in PPE production.In addition, Social Distancing and Lock Down became a challenge to ship items. Now, we want to make it easier for all of us to care, connect and support each other. All of the interaction is outside of this consortium.
Sign up according to your needs or category. You'll be directed to providers' page and receive an email confirmation from us within 24 hrs upon signing up.
Free Mental Health Tele-counseling
I want to avail Free Mental Health Tele-counseling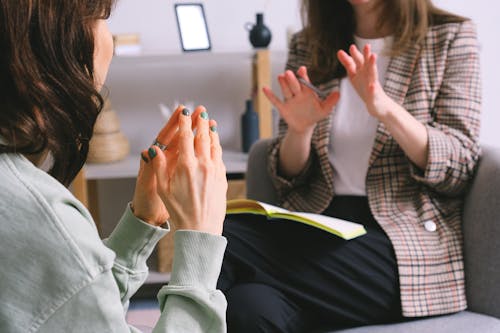 I am a Mental health Professional and wants to offer tele-counseling
I want to give Milk for babies/ Cash/ Food/ Medicines/ Other Supplies
on Milk for my baby/ Cash/ Food/ Medicines/ Other Supplies
I want to Volunteer for Tarabangan PH
We can ship Donations, PPE, Medical Supplies and Materials
I need Personal Protective Equipment (PPE)
I provide or sell Materials for PPE Production/ Medical Supplies
Carine Virtus is the Founder of Women in Tech PH Community, Former System Administrator and now a Digital Entrepreneur who loves to help. She Initially founded Tarabangan Campaign as a Volunteer Support to provide PPE in Bula Camarines Sur, her own hometown but later on expanded to Bicol Region due to high volume of PPE requests from Frontliners.
"Being a Volunteer, I had experience becoming a frontliner on a meet up to claim Medical Items from Manila for the campaign. I was really scared but I had that feeling of "I have to do it". On my way to the meet up, I've seen a lot of Frontliners who are working without proper PPEs. It's heartbreaking that they have to risk their lives for us. I want to help them as well the best way I can."
Tough Times Never Last, but Tough People Do!
#BEATCOVID19 #TARABANGANKITA
Copyright © 2023 TarabanganPh